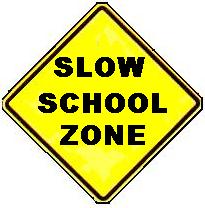 My kids started back to school this week. Being a stay at home dad this has opened up some "space" in my day. Hopefully, I'll use that time wisely but that post is for another day.
As I watch my kids return to school and see/hear about all the stuff they have to deal with....the more I am in awe of them. And, the more convicted I feel as a dad. What are we as a society/culture and specifically me as their dad allowing to happen to them.
Schedule for a 14 y.o.
6:30 a.m. - Wake up at 6:30 - shower, prep, eat bkfst, talk to dad about when/where the drop off and pick ups need to be made for the evening.
7:30 Ride to school with Sr. sister (what a blessing that is!)
8 - 2:45 School - no open hours......and ALL those numbers to remember (locker number, locker combination, sports locker number, sports locker combination, student number, lunch pin code number, room numbers.......I would never make it in H.S. these days!)
3-5:00 Soccer practice (If there is a game that night, Drew won't be home before 6)
5:00 - 6:30 Actually talk to dad about his day, plan for the rest of the night, eat dinner (probably not as a family except 1-2X/wk during the school year)
6:30-7 practice french horn
7-9:30 homework
9:30 "Free time"
10 - off to bed and read for awhile......sleep for 8 hours.....hopefully....
Repeat until exhausted
This would be the "light" schedule. If Drew has a band concert, band lesson, soccer game, church activity (Youth group on Wedndesdays), etc it really bogs down. Basically, the "base" schedule has almost zero flexibility - and little to no time to develop deep relationships with peers or adults that I would like to have in his life......me included.
How do we stop this train now that it has left the station? How will I let this realization impact my decisions/priorities as a dad - and our priorities as a family? How does this impact how we look at youth ministry and the additional pressures that adds to kid's schedules?
I get tired just watching Drew manage his day. And Kelsey's (Senior) and Alexey's (2nd grade) are not that much different.
This has got to change. And I need God to help show me the way - and then for the Holy Spirit to provide the courage to act.