So today started off with me being
uncomfortable
.
But I started the day with God...and tried to remain with Him. Here are some of the things I noticed along the way....

My list of "to do's" was long. I wasn't comfortable delaying them to spend time with God. Yet, I noticed there was a confidence the rest of the day that "all is well". It grew as the day progressed.
Little things that happened that opened up space -
* I was able to think clearly (and creatively?) to write articles quickly that were due.
* The Direct TV guy was delayed from arriving so I had more space to "think/work" this a.m.
* The cleaners didn't come until very late in the day when I wasn't home. (yeah, sometimes I'm embarrassed that I have a cleaning service for my home)
* I was able to come up with an idea for a game and lesson for our Jr. High gathering tonight during lunch.
* I went running after lunch and had a great flow of ideas to make the lesson I had read thru "come alive" (John 8:1-11 The story of the woman caught in adultery - great Jr. High stuff!)
* I had scheduled with a friend to watch their son this afternoon - of course that meant that my son, Alexey, had a playmate all afternoon which allowed me to make the Powerpoint and purchase the supplies I needed for tonights game/lesson.
* I also noticed that my desire to "be with" the kids tonight was growing - the joy of just being in community with them was very appealing today - more so than my "worry" about the lesson. That is unusual (sadly) and was a nice moment of realization.
* I happened to run into my daughter, Kelsey, at the High School as I arrived to wait for my son, Drew, to finish track practice. She offered to take Alexey and his friend, Peter, and wait for Drew...then take them all out to dinner and watch them the rest of the evening...witho
ut me asking. Suddenly, I am free to get to church to set up the game, lesson, etc. Wow.
Very cool. And then, I had a fabulous time "subbing" for our usual leader, Steve, tonight at Powerhouse (our Jr. High gathering). I can see Christ growing in the kids....we had a great conversation tonight about judging others, how encounters with Jesus leave us changed, and more. And man...they bring so many of their friends it just rocks!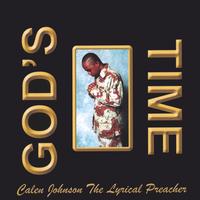 At the end of the day I am able to look back and know that I accomplished all that God intended me to. It was as if all day long God was saying, "I've got that". I still have a long list of things to do. I'm still uncomfortable with the size of that list and all that needs to be done in the next 48 hours. But I'm going to try to have coffee with God again tomorrow morning....and linger with him throughout the day. All is well...goodnight!